Article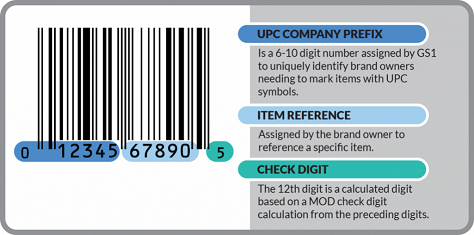 Upload Your Code!
The USDA BioPreferred Program is pleased to announce an initiative to help consumers find and identify USDA Certified Biobased Products when they are shopping. As you are aware, percent biobased shown on the label is the ratio of "new" organic carbon (from agricultural, forestry or marine materials) to total organic carbon ("new" plus "old" or petroleum-based carbon) in a product or its packaging. Consumers trust the USDA Certified Biobased Product label because manufacturers' claims regarding biobased content are third-party tested and monitored by USDA. By adding UPC codes to product listings, we will have more complete information for the certified products in our catalog and be able to partner with retailers interested in promoting biobased products in the marketplace.
With more than 4000 certified products in the BioPreferred Program catalog, this initiative is an exciting step in meeting consumer demand. It is also an example of how the Program is pursuing new opportunities to raise the awareness and visibility of USDA Certified Biobased Products.
Ready to upload your UPC code?
To be sure your consumer products can benefit from these types of special opportunities, your UPC code must be uploaded into our system. But the steps are easy!
From the BioPreferred Program website, select the

Tools

tab from the top menu bar.
Select the

LOGIN

button from the Company Tools page.
Select

Please Enter UPC Values

from the left menu.
Once on the UPC Editor screen, click in the cell on the far-right column under UPC to enter the individual UPC code for each product variation. (If a code has already been entered, please verify its accuracy or update as needed.)

You may also choose to download a spreadsheet or csv file of all your product listings; enter the UPC code data for each product into the spreadsheet; and upload it. We will update our catalog database using that information. The download spreadsheet button appears above the Product ID column.
If your products were certified prior to November 21, 2014 or if you do not see all of your product variations listed, please contact us at help@usdabiopreferred.net.
Need help logging in? Please follow the instructions in the Account Access Tutorial to reset your password and reactivate your eAuthentication account.