Mandatory Federal Purchasing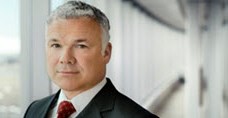 Federal law and the Federal Acquisition Regulation direct that all federal agencies purchase biobased products in categories identified by the U.S. Department of Agriculture (USDA). To date, USDA has identified 139 categories (e.g. cleaners, carpet, lubricants, paints) of biobased products for which agencies and their contractors have mandatory purchasing requirements. As USDA identifies product categories for mandatory federal purchasing, minimum biobased content is established for the category.
Biobased product purchasing requirements are included in solicitations, blanket purchase agreements, contracts, and specifications. Requirements also extend to purchases made through purchase cards, electronic catalogs, and other procurement vehicles.
Directives for the Mandatory Purchasing of Biobased Products
Mandatory federal purchasing requirements for biobased products were established in the 2002 Farm Bill and expanded in the 2008, 2014, and 2018 Farm Bills. Biobased purchasing requirements are detailed throughout the Federal Acquisition Regulation including acquisition planning, mandatory purchasing by purchase card, source selection, mandatory contract clauses, and general policy and provisions.