Biobased Intermediates Advance the Shoe Industry
Shoe companies all over the globe are seeking ways to make their shoes more sustainable. Biobased intermediates, materials made from biological products that are subsequently used to make a finished product, are being incorporated into various types of footwear.
Two shoe companies, Reebok, and VioBarefoot are incorporating Susterra® propanediol, derived from field corn in making more sustainable shoes. DuPont Tate & Lyle Bio Products produces the intermediate Susterra® propanediol which has earned the USDA Certified Product Label and is 100% biobased.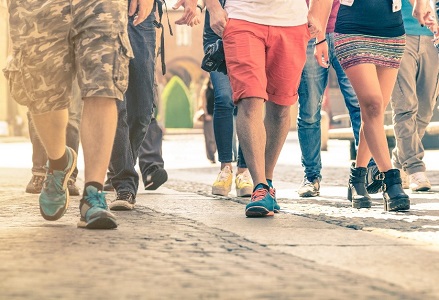 With Reebok's "Corn + Cotton" athletic shoe, Susterra® propanediol is being used in creating the sole and the upper part of the shoe. According to the Reebok website, the ultimate goal is to create a compostable shoe since roughly 300 million pairs end up in U.S. landfills annually. In addition, the shoe is made from organic cotton with an insole made from castor bean oil.
In 2019, VivoBarefoot plans to launch a new shoe, Primus Bio. Susterra® propanediol is being used in creating both the sole and the upper part of the shoe.
Using another biobased intermediate, VAUDE's hiking shoe incorporates Reverdia's Biosuccinium, for the toecaps and heel counters. Reverdia's Biosuccinium is a bio-derived succinic acid which has received the USDA Certified Biobased Products Label and is 99% biobased.
Allbirds has launched a range of flip-flops called Sugar Zeffers. The material of the soles is a sugarcane bioplastic produced by Braskem trademarked SWEETFOAM™ and referred to as bio-EVA. Braskem has a number of biobased intermediates that have received the USDA Biobased Product Label.
Adidas is getting into the game, prototyping a shoe made from AMSILK, a protein engineered bacteria, that is similar to the silk in a spider's web. Their goal is a biodegradable shoe.
It is believed that the shoe market will soon have many types of shoes, made in whole or in part, from biobased intermediates!